Unravelling the mysteries of complex brain disorders
2015-04-10
Autism and schizophrenia are complex brain disorders that are particularly challenging to understand because their causes lie hidden in early events of brain development. In a paper published recently in the journal Genes & Development, researchers in Dr. Sabine Cordes' lab at the LTRI, and in Dr. Ben Blencowe's lab at the University of Toronto, have made important discoveries that reveal new insights into these cognitive and neuropsychiatric disorders.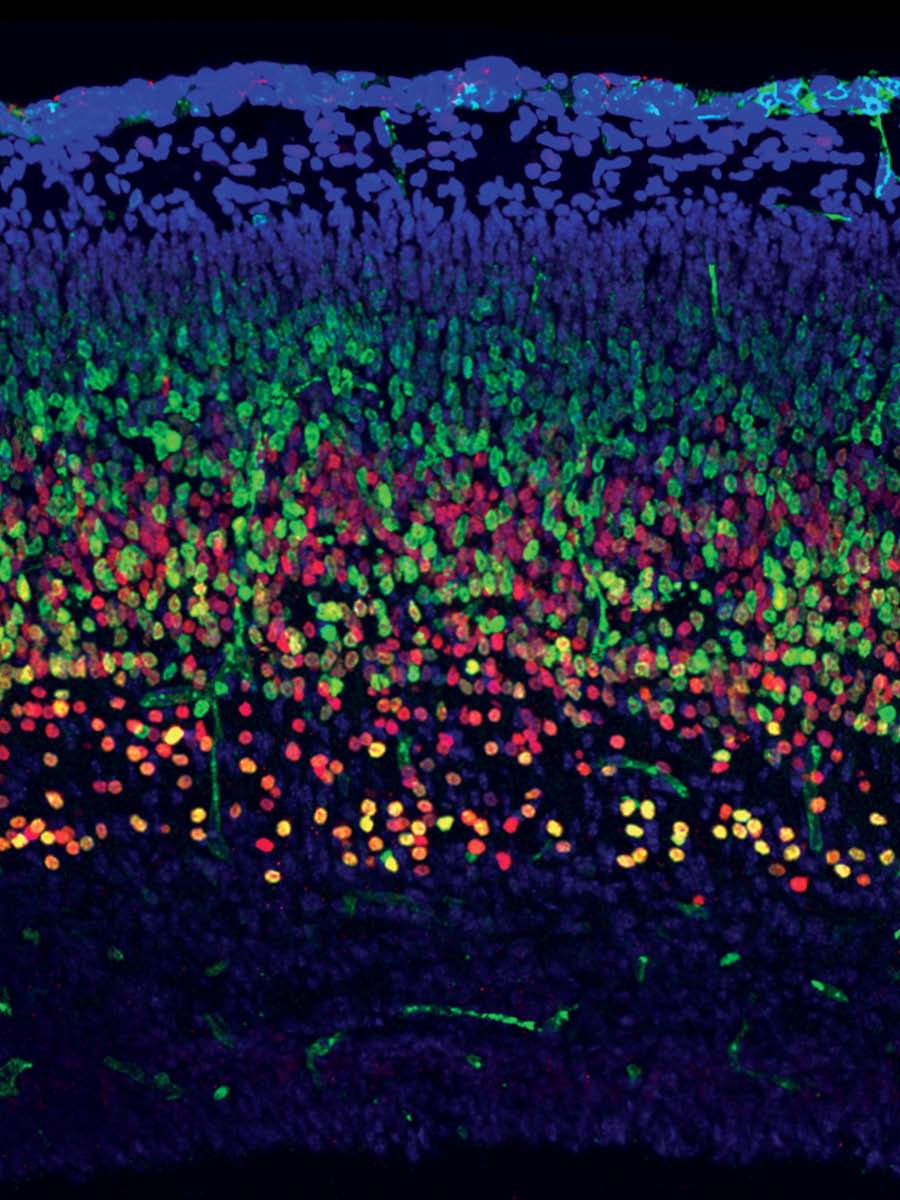 Neurons do not form properly in the brain's cortex in the absence of a gene termed nSR100 - there are more deep neurons (red) at the expense of superficial neurons (green) than when nSR100 is present.
The researchers created a mouse model that specifically lacks the nSR100 gene, which is known to play important roles in early brain development. They found that brains of mutant mice displayed many defects, including faulty neuron formation and interconnections.
Mathieu Quesnel-Vallieres, a graduate student jointly supervised by Drs. Cordes and Blencowe and lead author of the study, removed the nSR100 gene altogether from mice to see what happens to their brains during development.
Most of the mice that lacked the nSR100 gene died prematurely, while those that survived had tremors. Upon close examination, their brains showed many errors in where the nerons were located and in their wiring connections. The team noted that the cortical neurons in these mutant mice had an appearance similar to those found in people with autism and schizophrenia.
Dr. Cordes believes that measuring the levels of nSR100, whose deficit has previously been linked to autism, may be used to diagnose the disorder in newborns. These children could then undergo early intervention therapy prior to the changes in behaviour associated with autism that that could significantly improve their social outcomes.
The team of researchers is now trying to figure out what causes nSR100 levels to drop in people with autism. If normal levels of the gene could be restored, this could potentially lead to a future treatment.
In related news:
By Sandeep Dhaliwal