New genetic discoveries offer hope to IBD patients
2012-11-12
Just in time for Crohn's and Colitis Awareness Month this November, one of the largest studies in the world has uncovered 71 genetic regions newly associated with inflammatory bowel disease (IBD). This increases the total number of genetic regions discovered to date to 163. By understanding the genetic map of IBD, researchers hope to impact better treatment for the over 200,000 Canadians who suffer from IBD.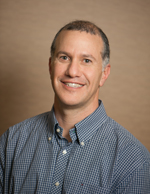 Dr. Mark S. Silverberg
Dr. Mark Silverberg, an Investigator with Mount Sinai's Samuel Lunenfeld Research Institute, has co-authored this study with colleagues in Europe and the United States. Published in the November 2012 issue of the leading journal Nature, the study reveals new information that there is a vast amount of genetic overlap between Crohn's disease and Ulcerative colitis (the two most common subtypes of IBD), suggesting that they share common biological pathways.
"This research has created a far more detailed map of the underlying genetic architecture of IBD," says Dr. Silverberg, who is also a gastroenterologist at Mount Sinai Hospital. "Our efforts are now moving to understanding how these genetic variations promote IBD so that we can develop better drug therapies and surveillance for patients suffering from this disease."
IBD patients require lifelong treatment with drug therapy, and often need surgery to repair the damage the disease causes. The biological pathways of IBD, as uncovered in this study, will ultimately have an impact on management, because of the opportunity to 'personalize' the approach to individual patients. With more genetic markers uncovered for IBD, personalized medicine at Mount Sinai Hospital will help determine an individual's predisposition to IBD and allows physicians to prescribe individualized and efficient treatments based on each patient's genetic profiles.
IBD is a group of inflammatory conditions of the colon and small intestine. It is not yet known what causes this disease; it is currently thought that environmental factors seem to trigger the body's immune system to produce an inflammatory reaction in the intestinal tract that continues without control in someone with an inherited predisposition. As a result of the inflammatory reaction, the intestinal wall is damaged, leading to diarrhea and abdominal pain.
In this study, researchers found that many of the IBD-related genes are involved in the body's first line of defence against infection. This illustrates that a poorly regulated immune response seems to be a major factor in IBD: when a bacterium is detected, these cells are not just activated, but become overactive.
The team also found that 70 per cent of the genetic regions associated with IBD are shared with other complex diseases, especially those also driven by abnormal inflammation, such as psoriasis and ankylosing spondylitis. They also observed a strong overlap between the IBD genes and those underlying susceptibility to mycobacterial infections such as leprosy and tuberculosis, again highlighting the relationship between IBD risk and our immune response to bacteria.
As both a gastroenterologist and a scientist, Dr. Silverberg's work spans both research activities within the Lunenfeld and patient care within Mount Sinai's Centre for Inflammatory Bowel Disease (IBD) which is an international leader in delivering excellence in clinical care, education and research for patients with disorders of the gastrointestinal tract (esophagus, stomach, pancreas, liver, small intestine and colon), and in particular, Crohn's disease and ulcerative colitis, the two main forms of IBD.
Dr. Silverberg's work is supported by the National Institutes of Health (NIH), Canadian Institutes of Health Research (CIHR), Crohn's and Colitis Foundation of Canada (CCFC) and Crohn's and Colitis Foundation of America (CCFA).
By Sandeep Dhaliwal